Sioux Falls Community Podcasts
This page highlights the podcasts based in Sioux Falls that business, community,  and personal development. These podcasts are listed in alphabetical order.
"This is a program where we shine some light on the people that are making jobs and growing the economy in the Sioux Falls area and beyond. The Sunny Spotlight is on Sunny Radio in Sioux Falls on 93.3fm & am 1520. This is the FULL program without edits for time (the radio version is often edited down to fit that format)" Listen here. (Official Description)
"Business Talk is an online video show that helps small business owners, startup founders and entrepreneurs grow their businesses faster and achieve their dreams of financial freedom. Whether you're still at the idea phase or have a dozen employees, I'll will give you actionable ideas and advice that you can implement in your business." Listen here. (Official Description)
Hosted by Amanda Johnson, Being Inspired is "an insightful show to inspire you to be more of you each day. Tune in and be inspired to reveal and express more of who you truly are, and start being good with being you in this present moment." Listen here. (Official Description).
"Caffeine and Coaching Podcast is the perfect blend (see what I did there) of combining things that I enjoy. Coaching is something I do for a living and caffeine is something that is needed to help me in what I do for a living. The synergy is perfect! This podcast will also have synergistic properties because we will combine coaches, athletes and successful people from across the world to help track down and demystify coaching, athletic development, progression in life, success and how the power of the mind could be the key to tying it all together. Join in, speak up and have some fun with us!" Learn more. (Official Description)
"The Encourager podcast is my way to share everything I have learned in my 15+ years of growing a family and a business side by side. I enjoy giving encouragement and motivation to other women and offering advice for finding balance, creating systems for working in the home, and all while keeping it real!" Listen here. (Official Description)
"Growing a business, no matter the size, is challenging! Each Tuesday, join Jeff Pickett as he interviews guests who are successful in their pursuits. If you're a business owner who seeks motivation, perspective and great advice, this is the podcast you've been looking for." Listen here. (Official Description)
"There are a million myths about marketing that could be killing your business. Listen in to hear these myths get busted! Marketing is our passion. When it comes to marketing tactics, strategies, & plans, we have seen them all. With over a decade experience in the marketing world, we have seen and implemented strategies that worked... and a few that haven't." Listen here. (Official Description)
"Starting a business is easy. You can Google and self-educate just about anything you need to know. But when it comes to digging in deep and quitting a full-time job and risking everything for your startup, Google can't help with those emotions. My goal, my real true goal for this project is to help motivate, inspire, and impact entrepreneurs to take the next step pursuing their dreams. Join us on our journey as we dive not into the how local business owners got their start, but more about what they went through as they go started." Learn more. (Official Description)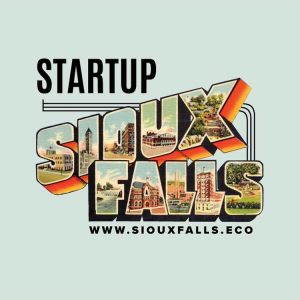 Produced by Studio Be and hosted by Clinton Brown, Startup Sioux Falls Live is an interview show that tells the stories of the members of the Startup Sioux Falls facebook group. The show airs on live on Facebook at 12:00 PM 2-4 days each week. Individuals interested in being a guest on the show can sign-up to be featured using this link.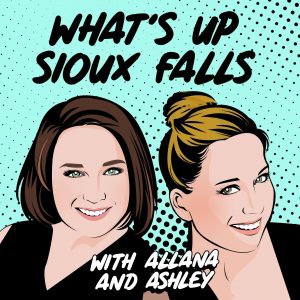 "Shout Out-Sioux Falls is a local entertainment and events based podcast. Our goal is to bring you fun stories and interviews with people in our community." (Official Description). Learn more.
"With each episode, my goal is to inspire and empower you take charge of your life and your business. Being an entrepreneur for over a decade has taught me a lot fun, but often hard lessons. I have gained a ton of knowledge in almost all realms of owning and operating a business and I know I can help you save money and grow your profit all while working less and taking control over your business, instead of it controlling you." Listen here. (Official Description)
"A weekly podcast for aspiring writers looking to find a healthy work/life/writing balance. Get the encouragement, honest advice, and inspiration you need to pursue your passion and write every day. Recurring themes include books, coffee, rainy days, truth, beauty, lasers, dinosaurs, and all of your other favorite things." Listen here. (Official Description)