About Startup Sioux Falls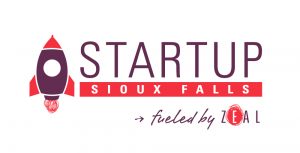 Startup Sioux Falls is a community organization operated by the Zeal Center for Entrepreneurship that connects small business owners and startup founders to one another and to the startup ecosystem in the Sioux Falls, South Dakota metro. Our mission is to create a movement of small business owners and startup founders working to create and grow businesses for the betterment of themselves, their families, and their communities.
You can use the Startup Sioux Falls website as a one-stop-shop to learn about resources available to entrepreneurs, to find education and networking events relevant to business owners and to read the latest news about startups in Sioux Falls and the startup ecosystem in Sioux Falls.
The online community of startup founders in the Sioux Falls area is the Startup Sioux Falls Facebook group. It has more than 6,500 members and is used by participants to get feedback about business ideas, to discuss business strategy and to find employees and business partners.
Several in-person events are put on by Startup Sioux Falls each year, including startup socials, pitch events, educational training events on a variety of topics. The Zeal Center and Startup Sioux Falls Cohost the annual Innovation Expo event, which brings together entrepreneurs, innovators, angel investors, venture capitalists, and the many others who are involved in developing startup companies.
Startup Sioux Falls and the Startup Sioux Falls online community was created by Matt Paulson, in collaboration with the Zeal Center for Entrepreneurship, the Sioux Falls Chamber of Commerce and the Sioux Falls Development Foundation.
If you have questions about Startup Sioux Falls, please contact the Zeal team via email at info@realzeal.com
The Zeal Center for Entrepreneurship is Sioux Falls' regional entrepreneurial hub of incubation, coworking, labs, conference, meeting space, and business resources.
A non-profit formed in 2002 as a crucial part of the Forward Sioux Falls economic development partnership, Zeal is a 45,000 sqft multi-use facility that serves as an epicenter of business activity for aspiring early-stage businesses and entrepreneurs.
The vision of the Zeal Center is to create a thriving epicenter of entrepreneurship and pipeline of emerging rapid growth businesses to expand and diversify the Sioux Falls economy. Zeal's mission is to foster entrepreneurship by providing a dynamic environment to grow emerging businesses.
The Zeal Center for Entrepreneurship is located at 2329 Career Avenue in Sioux Falls, SD.
Learn more about coworking memberships at Zeal here.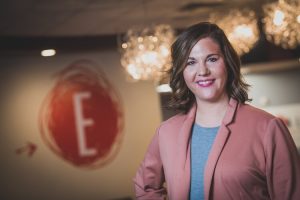 Brienne Maner
Executive Director
(605) 275-8000
brienne@realzeal.com
Peter Hauck
Community Manager
(605) 275-8000
peter@realzeal.com
Marilyn Stroh
Administrative Specialist
(605) 275-8000
marilyn@realzeal.com
Matthew Bruxvoort
Property Manager
(605) 275-8000
matt@realzeal.com
The Startup Sioux Falls Team
Matt Paulson
Founder
Andrea Van Essen
Freelance Writer
Maureen Ohm
Events Manager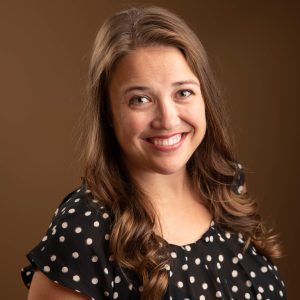 Miranda Ochocki
Event Photographer
Get Our Newsletter
Enter your email address below to receive our weekly newsletter that contains the latest startup news and upcoming events.