Startup Sioux Falls is a community organization that connects small business owners and entrepreneurs to one another and to the startup ecosystem in the Sioux Falls, South Dakota metro. Our mission is to create a movement of small business owners and startup founders working to create and grow businesses for the betterment of themselves, their families, and their communities. Learn more at startupsiouxfalls.com.
Every week, entrepreneurs deliver powerful presentations at events across the nation. Each week brings a new speaker, talking about their business endeavors. Attending 1 Million Cups is a great way to meet like minded individuals and learn about who is doing what in the Sioux Falls startup scene. You can view upcoming dates and speakers using
this link
.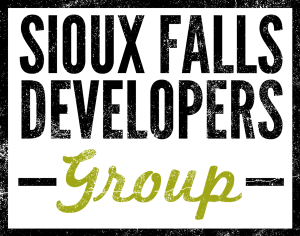 The Sioux Falls Developers Group is a community of software developers and technology entrepreneurs in the Sioux Falls area. Each month they bring in speakers to present on a wide variety of software development topics. Learn more at SFDevs.com.
Business Woman Sioux Falls is a group that aims is to provide supportive, uplifting encouragement for the wealth of women in business, from small business owners to company CEOs, to the entrepreneurial woman just getting started on her business journey.
Read our article.
Get Our Newsletter
Enter your email address below to receive our weekly newsletter that contains the latest startup news and upcoming events.
Startup Sioux Falls Sponsors
These organizations provide financial support for Startup Sioux falls