S3:EP5 – Greg Koch w/ 605 Running Company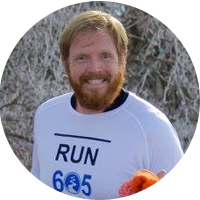 Greg Koch was an average runner. Having only run only a few races previously, decided to start working part-time at 605 Running Company when they first opened. That ultimately led to him stepping into becoming part-owner of Sioux Falls' best running store.
Check out the story of 605 Running Company and how Greg Koch found his way into what's has become a true passion and business venture.
Show Notes:
Check out 605 Running Company Website
Podcast Network Group — Facebook Group