S3:EP8 – Maddie Peschong w/ Maddie Peschong Photography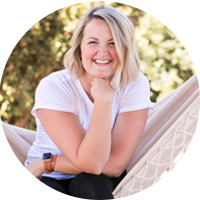 Maddie Peschong is one of my most favorite people. She's built herself into a brand that continues to grow each and every day. She is a talented photographer in our community and she seems to have cracked the code of scaling and expanding a photography business outside of just 'selling her time'.
Maddie gets into it about her journey leaving a great full-time career into the unknown and cutthroat world of photography. She shares about her fears of imposter syndrome and even #momguilt.
Show Notes:
Visit MaddiePeschong.com
Find Maddie on Instagram @MaddiePeschong