Professional Organizations
AIGA, the professional association for design, advances design as a professional craft, strategic advantage, and vital cultural force. AIGA SD is one of 70+ chapters advocating for design's value in the community through monthly speakers, workshops, social events, community projects, and grant programs.
Read our article
or
Follow along at with AIGA.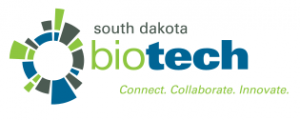 South Dakota Biotech is the state affiliate of the Biotechnology Innovation Organization (BIO). This non-profit organization is dedicated to developing biotechnology through expanding research, advocacy, funding, education, infrastructure development, and promotion. Learn more at sdbio.org or read our article.
It takes hard work, persistence, and determination for a family business to succeed. Owners have the unique challenge of overlapping family and business systems, resulting in dynamics unlike any other type of organization. Prairie Family Business Association, the center for family business education in the Midwest, exists to help family businesses succeed for generations through quality education and networking.  Learn more at fambus.org or read our article.