Re:Boot Sioux Falls Beneficiaries: Alpha Center
We asked each of the twelve beneficiaries of Re:Boot Sioux Falls to share a bit about their organization. Read about how the Alpha Center is supporting Sioux Falls and the surrounding area.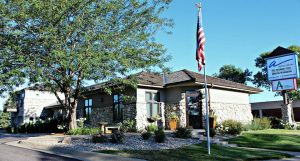 The Alpha Center is a non-profit agency that provides a wide range of services and positive alternatives to support women and men involved in an unexpected pregnancy. Their mission is to clear the confusion associated with unplanned pregnancies and provide  a message of hope. The Alpha Center provides practical support by offering parenting classes for all parents, including those who choose pregnancy and those who choose to adopt. The Alpha Center also offers services and support for men and women following an abortion, among many other important services.
Please share one of the Alpha Center's success stories.  
"I will never forget that moment when I realized I was carrying twins.
My boyfriend and I determined that if we had what we needed to care for two babies by the time they were due, we would parent them. If not, we would take that as a sign that we would need to choose adoption.
Ultimately, my initial decision to carry the girls was about having support. From day one, everyone who helped me at Alpha Center told me I could do this. Even after my boyfriend died unexpectedly in a car accident shortly after we chose to carry the pregnancy, Alpha Center provided the comfort and encouragement I needed."
As of today, the twins are healthy and vibrant 10 months old little girls.  She did choose to become a parent and is a faithful client of our Earn While You Learn program.  She has not needed to purchase a single package of diapers with her own income because she is earning points for items such as diapers, formula, and clothes. She is working a full-time job while being a single mother of twins and 2 older children. We are grateful to be able to help her and many others in any way we can.
How will the Alpha Center benefit from the technology received from Re:Boot Sioux Falls?
The Alpha Center believes in equipping and empowering their clients to make decisions that promote a healthy pregnancy and confident parenting strategies. The iPads they receive from the Re:Boot Sioux Falls Program will be used to upgrade the technology they utilize for their Earn While You Learn curriculum.  As part of the Earn While You Learn Program, Alpha Center clients will be able to access educational videos on the ipads. To efficiently connect with their clients and  transition away from their outdated and limited collection of DVDs, the iPads will allow multiple users to access the educational programming, simultaneously.  As clients progress through the curriculum, they earn points to redeem in their baby boutique for baby items such as diapers, formula, toiletries, clothes, and many other necessities. The Earn While You Learn program provides valuable education modules  that covers information related to their pregnancy, newborn care and lessons applicable for  their child's toddler years.
What do you wish the public knew about the Alpha Center that you don't think they know already?
The Alpha Center in Sioux Falls has been helping women and men of all ages and various cultural backgrounds from the Sioux Falls community and beyond since 1984. As a non-profit agency that provides a full range of services to women and men involved in an unexpected pregnancy,  their goal is to provide positive alternatives with practical support for men and women as they navigate the uncertainty of an unexpected pregnancy. The Alpha Center stands by their mission to help clear the confusion of unexpected pregnancy and offer hope and help through a wide range of services, including; pregnancy tests, limited ultrasounds, consultations to discuss the available options, educational classes, mentoring programs, and much more.
To read more about the Alpha Center and their positive impact on the Sioux Falls and surrounding communities, visit their website.